Weekly Torah Study – Saturdays 10:00 am PST
SHABBAT MORNING TORAH STUDY
Join new and old friends for a spirited and engaging online Torah study.
When: 10:00 AM Pacific Time (US and Canada)
Register in advance HERE!
Zoom meeting login information will be emailed with registration confirmation.
Questions? Email us at: ServiceRSVP@pnaitikvahlv.org
It is also traditional to give Tzedakah (donate funds) for Shabbat if you are able.
Jewish, Alive, & American
This is our Introduction to Judaism course; a two-year series of 30 sessions each that is an introduction to the Jewish experience and to living a committed Jewish life. Although this is a requirement for those interested in choosing Judaism, it is a great way for people who are born Jewish to understand the tradition better, explore the interaction between the heritage and our contemporary experience, and get a great guide for further exploration on their own. 
Jewish, Alive, & American is held on Tuesdays. Call the office to register: (702) 436-4900. (New adult learners are welcome, as well as returning students.)
Beginning Hebrew Studies and Beyond
Using the L'Shon HaKodesh beginning Hebrew book for adults, students master the consonants and vowels of the Hebrew alphabet while learning basic vocabulary, reading skills, and grammar. As students become more proficient, additional classes are offered with more advanced resources.
And You Shall Be Holy
"And You Shall Be Holy" is an introduction to Mussar. Every other Monday at 7pm. An opportunity to develop our soul-traits/Middot to help us live up to our divine potential, through text study, awareness, reflection, and experiential practice. This 20-week commitment is an introduction to truly transformative spirituality.
Mussar Chaburah
We are looking for individuals who have studied Mussar, so we can form a cohort studying Chaburah, the shadow middot. If you are interested, please notify Rabbi Mintz by email HERE! or call 702-436-4900.
iEngage: Foundations for a New Relationship
Online, Wednesdays, 7:00 – 9:00pm 10/6, 10/20, 11/3, 11/17, 12/1, 12/15, 1/5/22, 1/19/22, 2/2/22
Join us for Engaging Israel: Foundations for a New Relationship, an exploration of the significance of Israel for Jewish life. Engaging Israel is a series of nine lectures and conversations with scholars from the Shalom Hartman Institute that responds to growing feelings of disenchantment and disinterest toward Israel among an ever-increasing number of Jews worldwide by creating a new narrative regarding the significance of Israel for Jewish life. Lecture and discussion participants include Rabbi Dr. Donniel Hartman, Dr. Tal Becker, Yossi Klein-Halevi, Rabbi Dr. Rachel Sabath Beit-Halachmi, Prof. Gil Troy and others. This class will be taught online using the video modules followed by live, interactive group discussion.
For more details and to register, click HERE!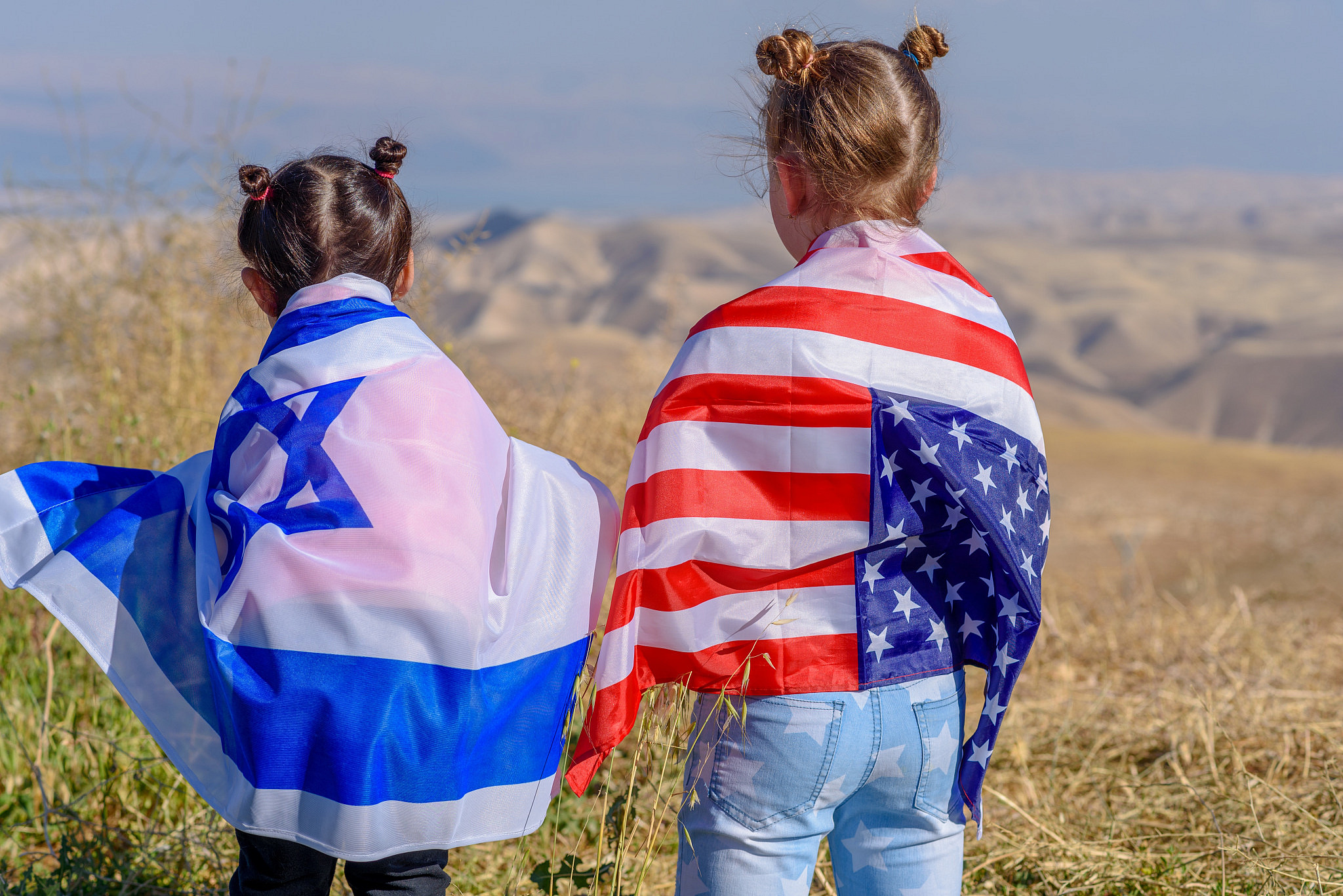 NEW Community Class Offerings
Free Community Course Starts Next Week: Next Thursday, September 2, we launch our latest community course, which is free and open to all
Do We Really Die?
Many Jews have had near-death experiences (NDEs) and/or chronic critical illness, spiritual transformations, or out of body experiences. This course offers the Jewish perspective on all of these life-altering experiences.
Join AJRCA co-founder Rabbi Stephen Robbins, PsyD, DDw, who has had eight NDEs as well as chronic medical conditions and multiple surgeries, and will share both from his personal experience, and his education, the unique Judaic wisdom in both coping and understanding these events.
Introduction to Judaism Class Series – with Rabbi Debi Lewis
Join Rabbi Jamie and her BFF Rabbi Debi Lewis for Intro to Judaism. Rabbi Lewis will be the primary teacher and Rabbi Jamie will be the co-pilot.
Are you Jew curious?
Were you born Jewish, but you want to know more?
Are you interested in finding out about conversion?
Is your partner Jewish and you want to participate more fully?
If any of these describe your interest, then this class is for you!
October 12, 2021-April 12, 2022
Tuesdays, 7:00-8:15 pm 
Registration Cost: $180*
We are offering tuition discounts for those who would otherwise be unable to attend.   
Simchat Chochmah
More than an adult Bar/Bat Mitzvah, this course is tailored to the senior who wishes to learn to read and chant from the Torah and then apply his or her life's experience to a major mitzvah legacy project.
Adult B'nai Mitzvah
Adults have the opportunity to study Torah, learn how to chant, and co-lead a service.
Sign up by calling (702) 436-4900 or email info@pnaitikvahlv.org
Melton Adult Mini School
About the Florence Melton Adult Mini-School
Las Vegas is now a community that boasts having Melton here! "Give us 2 hours, and we'll give you 5777 years" in three convenient facilities: the JCC in Summerlin and Henderson. The Florence Melton Adult Mini-School is a world pioneer in the field of adult Jewish education. With its international headquarters at the Florence Melton Adult Mini-School Institute of the Hebrew University of Jerusalem, and a national office for North America in Northbrook, IL, the Mini-School, a social franchise, forms an international network of community-based schools offering adults the opportunity to acquire Jewish literacy in an open, trans-denominational, intellectually stimulating learning environment.
The Florence Melton Adult Mini-School is the largest pluralistic adult Jewish education network in the world. Founded in 1986 at the initiative of Florence Zacks Melton, a community activist and longtime supporter of Jewish education, the Mini-School initially opened with three pilot sites in North America. Driven by her vision, there are now 62 Mini-Schools in 60 cities throughout the United States, Canada, United Kingdom, and Australia, attended weekly by some 5,500 students.
What Makes the Mini-School Unique?
Commitment to Learning: Students enroll in a sequential two-year course developed specifically for adult learners. They meet one day a week throughout the academic year. There are no examinations. The only prerequisite is a commitment to learn. The Mini-School infuses students with a desire to make Jewish learning a way of life which often continues beyond the first two years into Mini-School graduate courses.
Sophisticated Curriculum: Four text-based courses make up the sequential two-year curriculum written by a team of experts at the Hebrew University's Melton Centre for Jewish Education – the world's largest academic center for Jewish education.
Quality Teaching and Learning: To preserve the high standards which are the hallmark of the Mini-School, all faculty members – educators within the community – must participate in ongoing professional enrichment programs. This also contributes to the community's educational resources. Questioning and dialogue are encouraged in a pluralistic classroom environment.
Israel-Diaspora Partnership: Jewish Federations, Jewish Community Centers, Bureaus of Jewish Education and community coalitions are the Hebrew University's partners in the Mini-School. This ensures a community commitment to maintaining the high level of quality expected of each Mini-School. There are study and enrichment seminars for alumni, faculty and directors at the Hebrew University: the Israel Seminar for Graduates, the Faculty Israel Seminar and the International Directors Conference.